Femsa Logística is now Solistica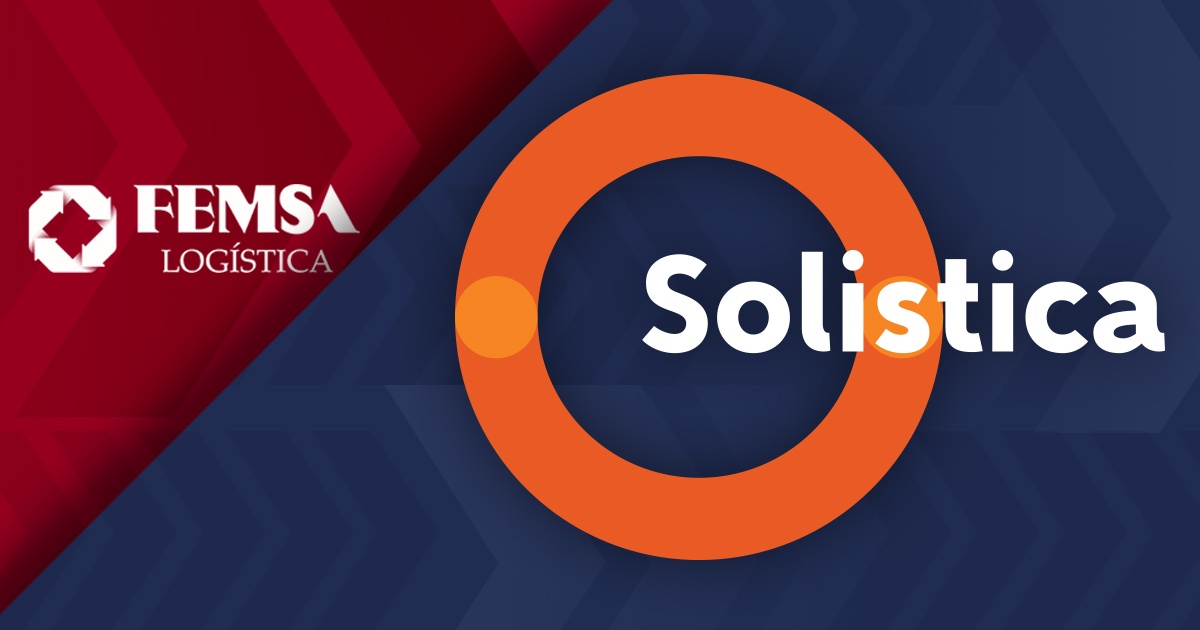 Solistica's story begins in 1998 when a logistics department is created in FEMSA to serve the fleets of its largest business units: Coca-Cola FEMSA, Heineken, and OXXO.
FEMSA Logística gained operational experience in transport and distribution activities for 15 years, thus ensuring the total coverage of Mexico.
Because of the nationwide presence of FEMSA's Business Units, FEMSA Logística became one of the most important logistics providers in the country. With ample knowledge of logistics and a vision to grow as an independent brand and company, FEMSA Logística launched an ambitious expansion project with the incorporation of different companies in the sector in Mexico and Latin America.
From 2013 to 2017, FEMSA Logística acquired four major companies specialized in diverse areas of the logistics sector in the region, consolidating, thus, a robust portfolio of comprehensive logistics solutions for the market at large.
Thanks to this important growth, FEMSA Logística became Solistica in 2017. It is part of FEMSA's strategic businesses division and offers comprehensive 3PL logistics solutions with operations in seven countries in Latin America and serving over 3,500 clients through 126 centers.
Joining strengths and backgrounds
The following are the companies that merged to create Solistica:
Expresso Jundiaí, a leader in logistics and LTL in Brazil since 1959.
Zimag, a storage and transportation services company in Mexico since 1977.
Atlas Transportes y Logística, a company established in 1952 in Brazil, with ample experience and land and air coverage thanks to its 56 subsidiaries throughout the country.
Open Market, established in 1984 in Colombia and specialized in the transportation, storage, furbishing, and distribution of goods.
These leading companies in their sectors and respective countries contributed their hard-earned logistics knowledge and expertise to FEMSA Logística.
Solistica's Global Marketing and Commercial Director, Ramiro Delgado, announced the integration in October 2017 and explained the intention of consolidating the backgrounds of these great companies under the Solistica brand.
Shared experience
After the merging, Solistica's purpose is to create comprehensive solutions that contribute value to clients by planning and controlling the supply chain to make it more efficient.
"We have had the most aggressive organic growth in these past years because we realized there were similar business opportunities in Brazil and Colombia where we could do the same as we do in Mexico. Today, we are a comprehensive 3PL services provider", said Alex Theissen, Director of Institutional Affairs at FEMSA Negocios Estratégicos, regarding Solistica's arrival.
Innovation to achieve efficiency
If anything has characterized Solistica's operation since its creation is its embracement of information technology's latest trends to give clients innovative services based on quality, safety, and sustainability.
"We know how to innovate and optimize the management of supply chains across different types of industries, making them more profitable," said Delgado during Solistica's launch.
The following are some of the innovations Solistica offers:
Intelligence Center, where we apply technology and software to the design of comprehensive solutions for each client.
Monitoring Center, where we create productivity reports, monitor road accidents, issue alerts, and schedule fleet maintenance.
Security Center, where we detect route detours, create and monitor alerts by exemption, assess staff, and implement safety protocols.
Business Analytics, which we use to carry out statistics analyses to optimize routes and assess performance.
Solistica also has diverse international certifications vouching for the quality and safety of its services.
ISO 39001:2012: aims to lower the number of serious injuries and deaths caused by road accidents.
ISO 9001:2008: helps control and improve performance and leads to efficiency and excellence in customer service.
SEAL FOR BEST PRACTICES IN INNOVATION.
OHSAS 18001:2007: Safety and Health at Work Management System.
ISO 14001:2004: Environmental Management System, Bogotá, Colombia.
PREAD: Corporate Environmental Excellence.
ISO 28000:2008: Supply Chain's Security Management System.
Commitment with no limits
Under the idea of doing whatever is necessary to deliver clients' cargo with safety, complete, in good conditions, and on time wherever they are needed, the company offers its value proposal in Brazil, Colombia, Costa Rica, Mexico, Nicaragua, Panama, Peru, and the United States.
"We have the necessary elements and services to operate with efficiency as well as the human talent, infrastructure, technology, and processes to carry out our operations in the eight countries where we are present," said Delgado.
The company has:
Over 21,000 employees
7,500 strategic partners
126 operation centers
70 LTL subsidiaries
442,000 square meters of warehouses
Over 5,700 vehicles
Over 4,300 trailers
153 garages
98 basic points for mechanical service
76 cross-docks
The company serves these industries:
Food and Beverage
Auto parts
Electronics
Home and Personal Care
Retail
Clothes and Textiles
Health
The following are some of the services offered by Solistica:
Fleet management for transporting full loads, offering end-to-end visibility, performance reports, cold chain management, multimodal transportation, and route design.
Orders distribution with an ample coverage, complete visibility on the cargo, delivery evidence, risk management, cold chain, and cross-docking.
Multimodal transportation to optimize the supply chain by combining the transportation of goods on trains, trucks, and ships, including customs procedures and storage.
Storage in dedicated or multi-client warehouses with highly-trained staff and the most advanced technology to guarantee the integrity of goods and the optimal control of inventories.
Value-added services such as labeling, outsourced manufacturing, packaging, picking, validation, reverse logistics, refurbishing, and palletizing to facilitate cargo handling.
Customized international logistics services according to clients' needs in collaboration with a vast network of strategic partners that ensure the optimization of the supply chain.
Fleet maintenance via subsidiary Mecánica TEK, offering preventive, predictive, and corrective services for multiple brands and models at its own garages or at clients' facilities.
A sustainable company
Solistica aims to apply its solutions adhering to high corporate ethics standards and laws, looking to have a positive impact on the environment where it operates and on the quality of life of its employees and the communities where it is present.
Solistica's sustainable operation programs are based on FEMSA's Sustainability Strategy, which includes among its action axles activities carried out with local organizations to foster a healthy coexistence, empower the communities, and exert a positive impact on them. One of these actions is to provide proper road safety training to the company's drivers to avoid accidents and to ensure meeting the regulations of the countries where they work.
In terms of environmental protection, the company has a Sustainable Mobility program that aims to lower the use of fossil fuels and mitigate the pollution caused by its fleets by using new technologies and fuels that reduce CO2 emissions.
Likewise, Solistica designs vehicles according to the operation needs of clients, looking to maximize cargo capacity, reduce the number of trips and costs, and increase productivity and safety.
A valuable option in logistics
Embracing FEMSA's mission of "creating financial and social value in the communities where we have operations," Solistica aims to reach a level of excellence in its activities and create value for its clients through attention to detail, flexibility to adapt to changing market conditions and, most of all, innovative comprehensive solutions.
If you are looking for a strategic partner to help boost profitability and raise customer satisfaction, you can count on Solistica; thanks to its human talent, infrastructure, and technological tools, it will do its best for your company.
About the autor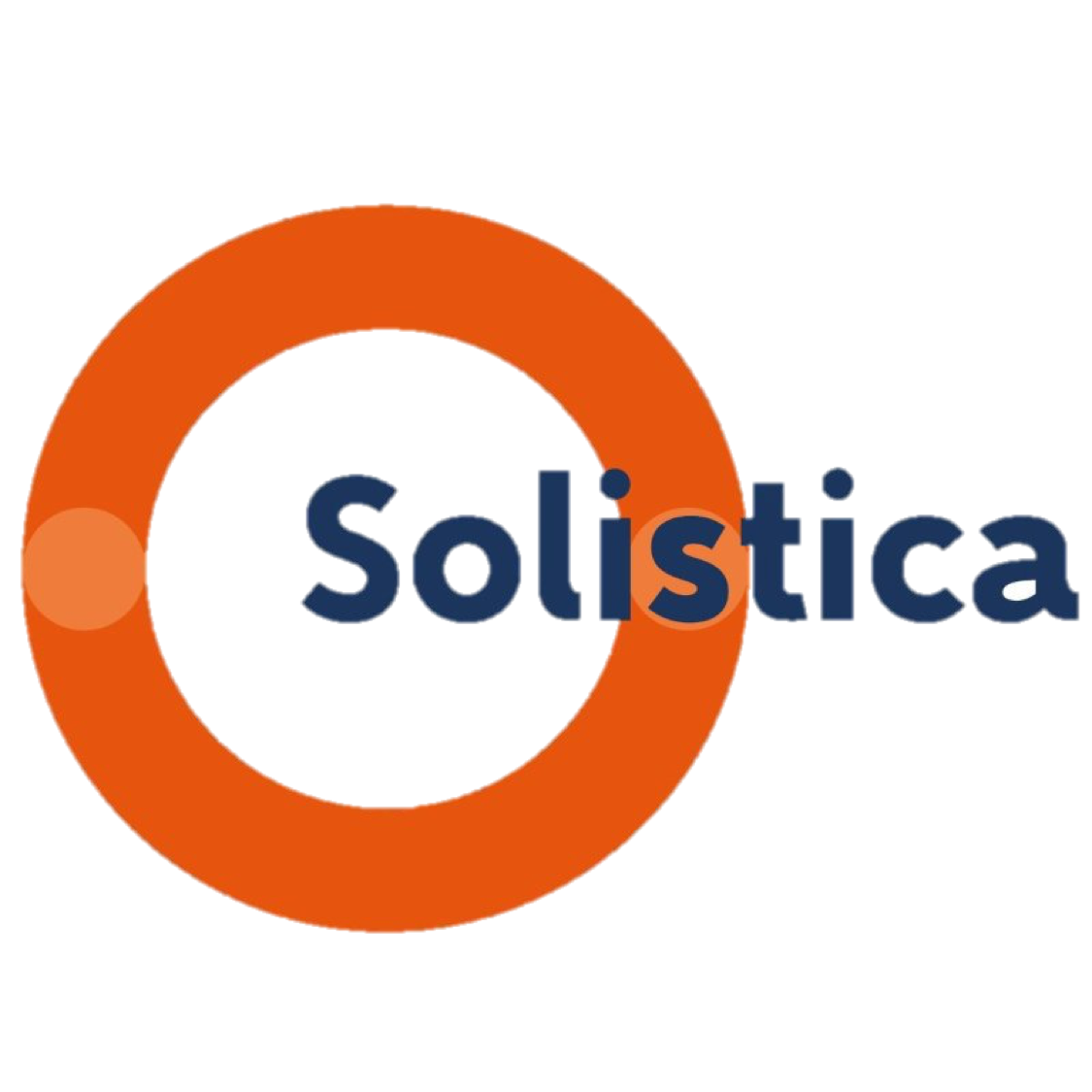 Solistica
El contenido de esta publicación es brindado por el autor y no representa la posición de la empresa respecto al tema