Options for running your company's logistics

Manufacturers frequently find themselves facing the question whether to carry out the warehousing, distribution, and transportation processes internally or hire the services of logistics experts.
The result for both scenarios is to achieve an efficient supply chain from the moment we receive our suppliers' raw materials at our manufacturing facilities until we deliver our finished products to the markets or places where we sell our merchandise.
All these activities should consider the following, among other factors:
Monitor the goods to avoid damages.
Carry out intermediate and final deliveries on time and in good conditions.
Hire insurance to protect our capital.
Apply for the necessary certifications to operate.
Thus, if you are currently deciding whether to carry out your own logistics or outsource this process, you must assess many variables, including the costs and benefits each option brings to your company.

In-house logistics
Building warehouses and buying vehicles to distribute your products create several possibilities:
You take control of the complete logistics operation, ranging from how you handle the products all the way to customer service upon and after delivery; you can also make sure each stage of the supply chain meets the goals of your business and the service expectations of your final customers.
You have the flexibility to set the delivery terms and schedules, according to your capacity and your buyers' demands.
You can optimize costs by being efficient. Usually, warehousing and freight services charge a fixed percentage on the sale price or a fixed cost per unit. By taking over these aspects yourself, you can determine your costs beforehand, taking advantage of any deductions you achieve in these activities.
You can access valuable information directly about the efficiency of the supply chain, inventory turnover, and the feedback from final customers so you can quickly find improvement opportunities for products and distribution.
The following are some of the most relevant aspects you should consider when you decide to carry out your logistics processes internally:
You need to make big investments in warehousing facilities, vehicles, and experienced human capital that gain you access to buyers and help you garner trust for your commercial proposal, which takes time to achieve.
The operational costs include wages and perks for warehouse staff and drivers, as well as fuel expenses and vehicle maintenance. All of the above become fixed costs and may end up being a liability.
The distribution process may turn complex and costly if your clients are dispersed across the whole nation, or abroad.
You need to put time and effort into planning the distribution of your products, training drivers and warehouse staff, balancing loads, negotiating with supermarket chains, or preparing special orders. All these activities aren't directly linked to your core business or expertise and distract you from your business' strategic goals.

Outsourced logistics
When you choose to hire a logistics company, you benefit from its experience and knowledge and from the economies of scale it gets thanks to the partnerships it has formed with other companies.
This modality of logistics management is characterized by contributing the following benefits to supply chains:
You save on the capital investments needed to set up your own distribution network, in addition to all the fixed costs and expenses related to the risks inherent to this process.
Your costs may turn variable, but they also turn predictable. You may benefit from paying only for the services you need, according to the demand for your products, since by analyzing and forecasting your production you can anticipate the expenditure on outsourced service which helps you plan and control your operation's budgets better.
You access the latest merchandise tracking and monitoring technology. Betting on specialized logistics services means accessing innovations on processes and services that would be impossible to adopt if you try them on your own.
Process automation helps avoid human error and enables a constant gathering – and expert analysis – of data coming from the operations aiming to implement improvements in a timely manner.
The continuous training and the knowledge of a dedicated team makes it easier to access new markets and smooths your relationships with buyers.
Exporting companies find an experienced ally who knows how to expedite the exports and imports procedures.
An extensive network of strategic partners becomes available to you, guaranteeing a focus on customer service quality in every market.
You can forget about carrying out activities completely irrelevant for your company's growth and strategic goals.
The following are some issues you must consider when assessing outsourcing logistics:
You will completely depend on your logistics supplier to complete the last stage of your supply chain: delivery; and this is crucial for your company's competitiveness. Your clients will take any mistakes made by your logistics supplier as yours because they do not know how your company's internal processes run, and they have no idea who the middleman is. In the end, your reputation is at risk.
Some issues may arise when negotiating costs. Popular belief is that you lower your costs when you outsource, but that depends on how efficiently you negotiate the terms.
The success of outsourcing a process depends on a tight and coordinated relationship between your company and the service provider, and this is easier said than done because achieving it requires time, effort, a lot of meetings, and careful negotiation.

Essential elements of an efficient logistics
When the time comes to choose whether to carry out your logistics internally or outsource the process, you must evaluate the volume of your products and the complexity of your supply chain, and make sure the outsourcing company offers these services:
Process Management Automation. Your supplier must offer process management technology platforms that eliminate mistakes and offer relevant data to help you correct any issues on your operations immediately.
Thorough Knowledge of the most current legislation and regulations affecting logistics, especially those referring to distributing your products domestically and internationally. Misclassifying your products, omitting a particular clause, or missing a requirement, may end up causing you to pay high penalty fees or unnecessary taxes.
Having enough warehousing units and vehicles adequate for your products that guarantee the integrity of the merchandise and the correct inventory turnover.
Considering the logistics activities as a comprehensive and strategic operation that makes your company more efficient and profitable. If you carry them out internally, you must align them with your company's goals; if you outsource them, your logistics supplier must share your responsibility for reaching your company's goals.

After laying all these considerations on the table, it becomes clear that there are no exact formulas for choosing whether to adopt an in-house or outsourced logistics model. The solution comes from defining your particular needs and the demands of your clients.
An example of the latter would be hiring international logistics services with a distribution center near a border or seaport which, besides being a competitive advantage by storing products close to final customers so we can meet their demands faster, it makes it easier to process the necessary documentation for importing and exporting our products since we are in the hands of international trade experts.
By choosing to share your logistics processes with an external supplier completely or in part, you may benefit not only from the cost reduction and know-how offered by that operator, but you can also ensure the visibility of your products along the supply chain if you choose the right logistics partner that offers control over the process, tools, and technology.
Companies like Solistica offer the latest technologies while lending an ear to your needs, adapting to them while contributing their knowledge and experience; guaranteeing the efficiency of your logistics processes and the satisfaction of your clients.
If you are looking for a strategic logistics partner, choose one with whom you may communicate effectively, coordinate the transportation and distribution activities transparently, and monitor your products throughout the supply chain 24/7.
About the autor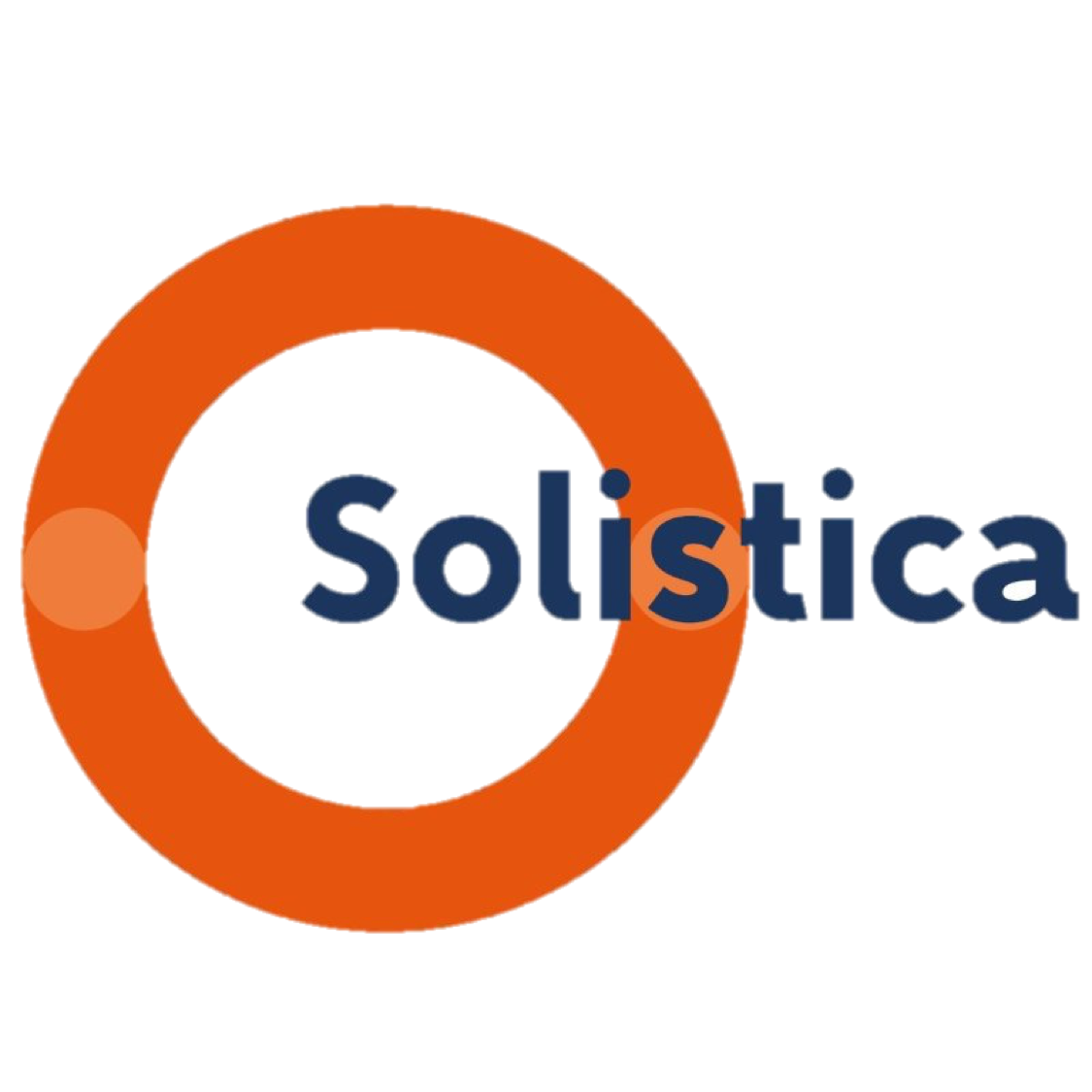 Solistica
El contenido de esta publicación es brindado por el autor y no representa la posición de la empresa respecto al tema