The warehouse is a space that has been structured and planned to carry out different functions: conservation, control, shipping, reception, and custody of products, among others.
Warehouses are essential for the supply chain because, usually, we use them to regulate the flow of goods.
The protection and sorting of stored products greatly depend on the industrial shelving where we place them; however, to choose the right shelving system we first need to consider the type of warehouse and the type of goods.
A warehouse is a physical space or infrastructure used to store and protect goods within the supply chain: between the time the goods enter and the time they exit. There are different types of warehouses according to location, automation level, type of goods, and place in the logistics process.
Choosing the right shelves might make the difference in the logistics of any company. According to the best practices reported by Toyota, optimizing the warehouse space increases the company's operational efficiency and costs up to 40% and has a direct impact on productivity.
To manage a warehouse correctly and to guarantee the good conditions of the products we store and their correct classification, we must consider the different types of shelves available, as well as how we can combine them.
Learn more about the most common shelves and their uses: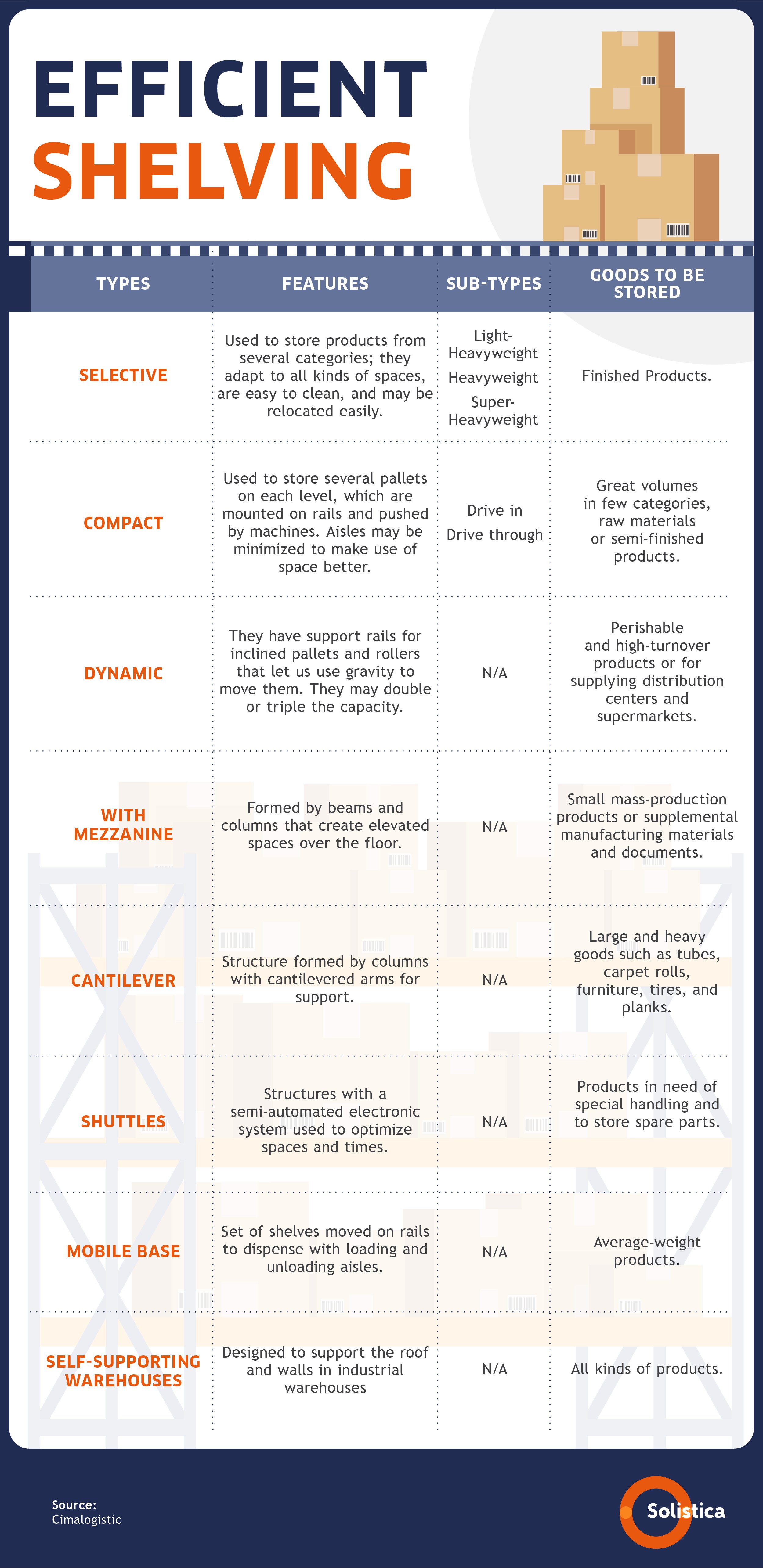 To give the best protection to goods and employees, and to achieve the greater operational efficiency, we might see a warehouse use more than one type of shelving so it can optimize the available storage surface.
Even if some of these structures are reusable and removable, we suggest companies to ask for customization to meet their needs, or hiring Solistica's storage services, which guarantee the best handling of goods and control of inventories.