Optimizing the supply chain as a competitive advantage

Logistics can become a major differentiator for lowering costs, increasing income, giving better service, and raising fidelity among our clients. Finding a balance among these factors in an efficient and flexible manner turns a supply chain into a competitive advantage.
Some companies use their supply chains as a competitive weapon because they believe good logistics translate into operational performance, margin increase, and a chance to adapt to markets and to the demands of clients.
Since some years ago, the competitiveness of supply chains has been increasingly important due to the challenges faced by companies amidst the world's social and financial landscape. Likewise, the boom of information systems and the arrival of artificial intelligence, machine learning, and the Internet of Things has enabled an almost complete connectivity between suppliers and clients, which has made logistics become an essential factor for decision making.
The following are the main aspects to consider for turning a supply chain into a competitive advantage:
Flexibility: the ability to use alternate routes and resources to move a product, and the chance to switch its manufacturing from one place to another without having a major negative impact on the variability of the demand and during the processes.
Coordination: a supply chain is improved if all its phases include tasks that, as a whole, increase profit; therefore, each step must consider the impact it will have on other steps. A lack of coordination happens when the different phases have goals that contradict each other, or if work is done in silos, which delays and distorts information.
Collaboration: technology is a major element in the integration of the supply chain; however, we need a culture that promotes trust and a win-win attitude among all the involved parties by sharing knowledge and by having the willingness to learn.
Focus on clients: we should always keep in mind the clients' preferences and needs when carrying out any task. This principle must be embraced by all our employees.
Customization: this added service consists in modifying the product according to the specifications set by the client.
Flow: it considers materials, information, and financial resources for every process, as well as setting the deadlines to carry them out, the decision making, the service-cost parameters, and the special cases when these parameters can be exceeded.
Administration of the demand: it consists of having an efficient planning of the necessary resources and capacities to meet the orders in a short-, medium-, and long-term. It should also include all the sources, such as local and foreign clients, other plants, distribution centers, spare parts and requirements, promotions, consigned stock, and others.
Agility: it has to do with designing and developing effective links between the tasks to avoid interruptions and a loss of efficiency.
Strategic partnerships: having, for certain processes, expert partners who share our same values and vision may increase our efficiency and customer satisfaction.
Benefits of optimizing our supply chain
Besides lowering our costs, optimizing a supply chain also helps improve customer satisfaction and client experience, increase income, and eliminate possible risks; all these concepts are seen by clients as competitive advantages.
Setting a strategy for optimization may bring great benefits, such as:
Warehouse: make better use of space, lower warehousing costs, increase capacities, improve employee and product safety, and lower the need for maintenance.
Inventory: a precise inventory sorted by demand, the correct location of goods, better supply of warehouses and stores.
Transport: make better use of space, safety for drivers and products, strategy for new routes.
Other: labor costs and overall expenditures.
For a company to make the best use of its logistics and turn it into a competitive advantage, it may begin by checking if its supply chain is running under pressure, if competitors are besting it in terms of costs or service, when was the last time it thoroughly checked its distribution network, if there haves been any achievements in terms of efficiency, and if it is actually using new digital technologies in the best possible way.
Because, even when supply chain optimization may seem necessary only after a grand-scale disruption, any moment is a good opportunity for a company to improve its logistics performance, and to assess its processes and assets. Therefore, we recommend carrying out a comprehensive restructuring, as opposed to merely adding distribution or production capacities, so major interruptions may be avoided.
Optimizing the supply chain may generate profits quickly when we reassign volume and production flow, achieving a proper supply and a reduction of inventory and capital expenses, which may represent up to 60% savings in transport and distribution costs during the first year, according to the report of Bain and Co. worldwide consulting firm in corporate leadership.
Investing in software and technology tools may create a high-performance supply chain thanks to the forecasts they enable; nevertheless, expert staff will always be necessary to decide which scenarios to test, for example, designing simulations of production downtimes to find out if the company is able to reach its goals.
There is no question that by optimizing our supply chain we get competitive advantages such as improved customer satisfaction, quick response to unexpected changes, increase in profitability, cost reduction, and increased offer segmentation. For clients, logistics is no longer another variable but a clear differentiator.
By performing a comprehensive assessment of the performance of our supply chain we can reveal great opportunities for lowering costs and increasing the delivery speed, which are competitive advantages that benefit both the suppliers and the clients.
Logistics companies become essential when helping other companies become more competitive because they have the necessary means and structures to meet the needs of clients, and the proper staff to deliver a valuable service.
About the autor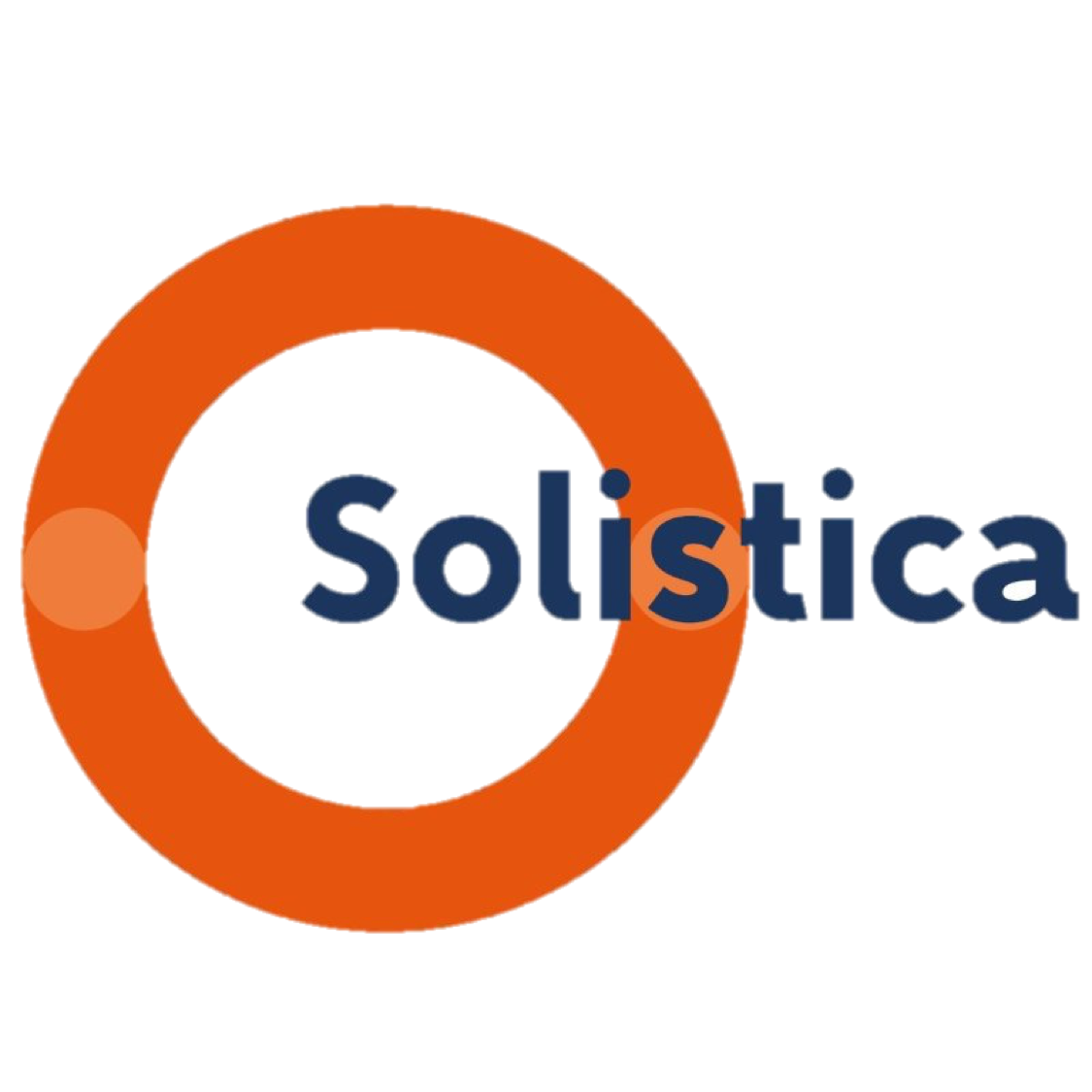 Solistica
El contenido de esta publicación es brindado por el autor y no representa la posición de la empresa respecto al tema